Bringing our readers unique, high-value content is something which netMAGmedia is always investing in. As such, we have partnered with audience research firm Edge Insight to survey our readerships on key topics which matter to them. From offsite construction, to Passivhaus, to remote monitoring of social housing, our survey findings are captured in sponsored White Papers and circulated among our audiences to develop specific market knowledge.
Below are some of our recent White Papers. Please fill out the form below to sign up to our mailing list and download the full reports.
The Importance of Healthy Homes - March 2022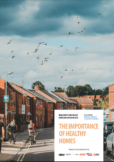 Old and poor quality housing, with common issues such as ineffective ventilation, insulation, or safety measures, are leading to serious negative consequences to occupants' health.
Industry leaders across the sector are making a push for 'healthy' homes, which can include not only the provision of adequate air quality and affordably comfortable and safe interior environments, but also access to green spaces and walkable neighbourhoods.
Housing, Management and Maintenance's research reveals what landlords and housing professionals believe makes up an exemplary healthy home, the most important elements of such a property, and the barriers to the adoption of these elements.
Click here to request the full report.
Delivering Better Fire Safety - October 2021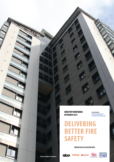 Despite disasters such as the Lakanal House fire in 2009, the Grenfell Tower fire in 2017, the widespread condemnation of poor practices that have followed each of these, or the promises that such horrors will never again be allowed to happen, fires in housing continue to occur, and continue to prove deadly.
Housing, Management and Maintenance's research of housing professionals has shown that there are still huge risks present in the industry, and this research study aims to explore what landlords and housing professionals believe makes a product 'better', how they believe fire risk can be best reduced, what brings the greatest risk of fire to their properties, why they believe these risks remain, and the fire safety products they are most trusting of.
Click here to request the full report.
Exploring Current Thinking in Remote Management & Monitoring - April 2021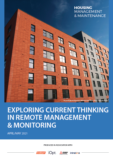 Remote access has the potential to greatly enhance the effectiveness of landlords and housing professionals.
If utilised to its full extent, the technology could improve safety – both in the pandemic era and beyond – as well as save time, money, and increase worker satisfaction.
Despite this, while its use is increasing, there are many who push back against its implementation.
This White Paper will look at the benefits of Remote Access Technologies and the issues they can solve, attempting to ascertain why the technology is not yet as widespread as it should be, and what barriers are stopping housing professionals from adopting remote technologies across the board.